It's that time again. Oracle 12c is out and many of us are forming various plans on what we're going to do with it. I've found that most thoughts around this are one of:
I'm going to blog until my fingers bleed.
I really wish I could just upgrade production now.
I'll just wait until 12.2.0.3.
Just think about this if you'd like an unsettling thought… statistically speaking, there is most likely at least one professional DBA in the world that will upgrade their production database to Oracle 12c tonight without taking a backup.
Speculation aside, the question remains: When do I have to leave Oracle 11g behind?
Oracle 11g EOL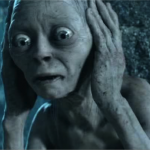 From what I've seen, there are still plenty of people on Oracle 10g. It's not officially supported by Oracle Premier Support anymore, and a small handful have purchased the Extended Support option for it. For whatever reason, there was a lot of angst around upgrading to the latest release this time around. Personally (and no offense, Oracle) I think it was due to the agony a lot of folks (and by extension, companies) encountered when going from Oracle 9i to 10g. The optimizer changes in that release blindsided a lot of DBAs that didn't know all the facts. In fact, almost as common as 10g databases are 11g databases with "optimizer_features_enable" still set to 9.2.
Regardless, most of us like to keep up with the latest version once we feel it has reached a stage that we are comfortable with (my magic number is x.2.0.3). If you're planning on holding out for later releases before you bite the bullet, there are a few things you'll want to know:
Oracle 10gR2 (10.2) has been desupported for 3 years, though technically they gave everyone a free year of extended support which brought EOL for most companies to July 2011.
Oracle 11gR1 (11.1) was taken off Premier Support in August 2012. Hopefully you've moved on to 11.2 by now, it's great and mostly stable.
Oracle 11gR2 (11.2) will go off Premier Support on January 2015.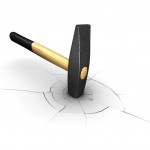 That means you have 1.5 years to get acquainted with Oracle 12c, get to liking it, and most importantly get to trusting it. Because if you don't upgrade by January 2015, you will either have to pay extra support fees (for all your support, you can't pick and choose) or go unsupported.
One interesting note: Oracle 9iR2, 10gR1, 10gR2, and 11gR1 all had a 5 year window from GA to Premier Desupport. Oracle 11gR2 for whatever reason has a 5 year, 4 month window. I'd welcome any theories on it.
You can find the PDF with desupport dates at this link, or you can check out MOS note 161818.1.