It was a fantastic day for good news.
I'll be honest, I didn't have high hopes. Yesterday I was minding my own business, driving 55MPH (that's 88.5KPH for the other 53,720,000 square miles of landmass in the world (that's 13,913,400,000 hectares or whatever unit of area you all use)) on a two lane forest road when out of nowhere comes a tree branch. It slapped the mirror right off the passenger side of my car like Babe Ruth (The Sultan of Swat, the Colossus of Clout, the King of Crash, THE GREAT BAMBINO) smashing a line drive up center for the grand slam (that's kinda sorta cricket for all you–ah, forget it).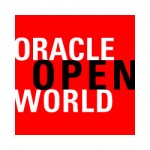 Well anyways, today redeemed the week. Thanks to my most benevolent company and a few intrepid souls who went to bat for me, I will be attending Oracle OpenWorld 2013! I really look forward to meeting many of you there and discussing all things data and technological. If you're interested in meeting up or have an event you'd really like me to attend, leave a comment!
And to make the day better, I received an email confirming that two of my abstracts for RMOUG 2014 in lovely Denver, CO have been accepted. One is a presentation called Metric Abuse – Frequently Misused Metrics in Oracle which is loosely based on this article by a different name. The other is a collaboration between myself and Kyle Hailey which will pit the venerable RMAN backup utility against Delphix, a software appliance for provisioning virtual Oracle database clones in minutes with a bare minimum footprint. Both presentations will be a lot of fun!
All in all, a great day. I'm excited to see you at OpenWorld next week!