Ready for a Database 12c Beta Exam?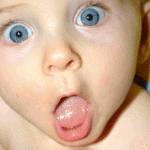 Tim Hall–and I'm totally not kissing up here but he is an amazingly benevolent model citizen–is holding a comment contest for a voucher to take the Oracle Database 12c: Installation and Administration (1Z1-062) beta exam for free.
The rules are listed out clearly, but to summarize: Be sure you can take the exam, take it in time and in beta, tell Tim why you need the voucher and try to be funny.
Head on over to Oracle-Base now and give it your best shot!