Back in March of last year I wrote an article on the five frequently misused metrics in Oracle: These Aren't the Metrics You're Looking For.
To sum up, my five picks for the most misused metrics were: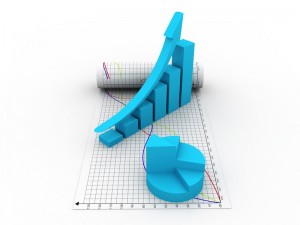 db file scattered read – Scattered reads aren't always full table scans, and they're certainly not always bad.
Parse to Execute Ratio – This is not a metric that shows how often you're hard parsing, no matter how many times you may have read otherwise.
Buffer Hit Ratio – I want to love this metric, I really do. But it's an advisory one at best, horribly misleading at worst.
CPU % – You license Oracle by CPU. You should probably make sure you're making the most of your processing power, not trying to reduce it.
Cost – No, not money. Optimizer cost. Oracle's optimizer might be cost based, but you are not. Tune for time and resources, not Oracle's own internal numbers.
Version after version, day after day, these don't change much.
Anyways, I wanted to report to those who aren't aware that I created a slideshow based on that blog for RMOUG 2014 (which I sadly was not able to attend at the last moment). Have a look and let me know what you think!
Metric Abuse: Frequently Misused Metrics in Oracle
[slideshare id=30881022&doc=metricabusepresentation-140205223554-phpapp01&w=512&h=421]
Have you ever committed metric abuse? Gone on a performance tuning snipe hunt? Spent time tuning something that, in the end, didn't even really have an impact? I'd love to hear your horror stories.
Also while you're at it, have a look at the Sin of Band-Aids, and what temporary tuning fixes can do to a once stable environment.
And lastly, keep watching #datachat on Twitter and keep an eye out for an update from Confio on today's #datachat on Performance Tuning with host Kyle Hailey!